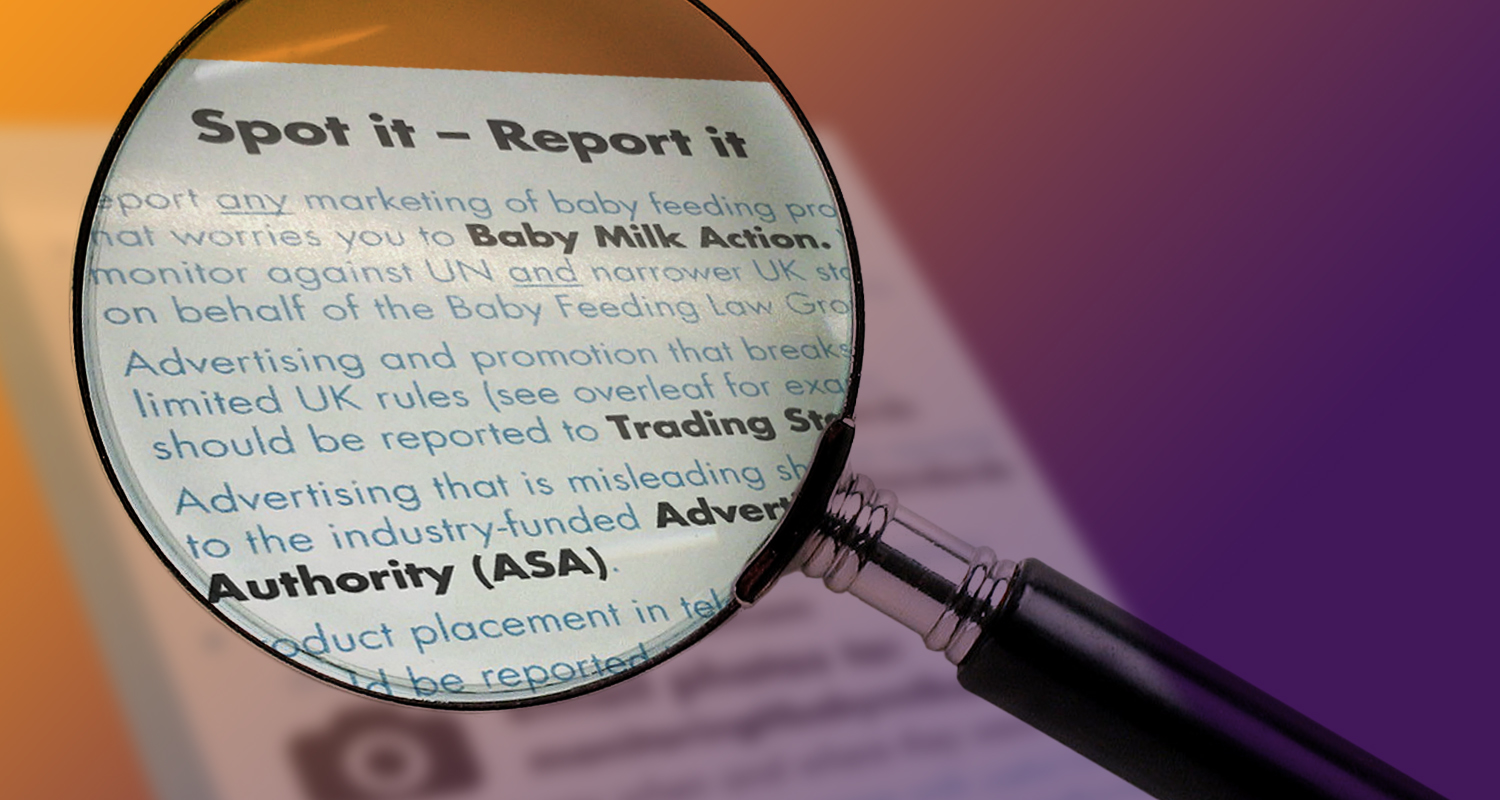 What to do if you observe a violation of UK law or the Code
The monitoring and enforcement of the UK legislation is very weak which means that companies are rarely prosecuted for breaking the law. One way you can take action is by reporting any violations you observe.
Baby Milk Action monitors baby food (including breastmilk substitutes) company marketing practices in the UK (in relation to both the UK laws and the Code), on behalf of the Baby Feeding Law Group UK. Please click here to share the details of the observed violation.
Consumers and retailers can also click here (pending) for a summary of the UK laws, their rationale and the formal reporting procedures if you observe a violation of UK law, or, the actions you can take if you have a violation reported to you.